Terry & Wanda Seay Host First House Concert for 2011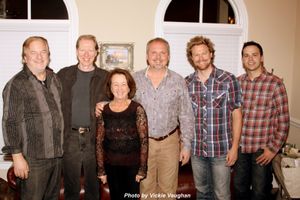 Terry and Wanda Seay LOVE SONGWRITERS. These Music Lovers open home in Franklin to singer/songwriters from everywhere. Past events have included songwriters from Australia, Canada, Texas, Seattle, Chicago, New York, and all places in between. They host these "By-Invitation-Only" events several times a month. They feature some of Nashville's top songwriters in a two-hour "Living Room Round". These house concerts are preceded by a two-hour open mic session for all songwriters, polished or not.
Songwriters who have performed include such hit-makers as Thom Shepherd, Kent Blazy, Wynn Varble, Aaron Barker, Mason Douglas, Danny Wells, Tony Arata, Cory Batten, Chris Wallin, Tony Lane, Tom Hambridge, Chuck Jones and Stevie C, Marv Green, Danny Flowers, Karyn Rochelle, Brandi Clark, Shane McAnally, Jaclyn North, Becky Hobbs, Benita Hill and Kacey Jones among others.
On December 18th, Terry and Wanda hosted a benefit for the May 2010 Flood Relief for the Community Foundation of Middle Tennessee. They hosted 36 songwriters and over 85 invited guests into their home in a nine-hour music marathon. They raised $4,219.87 for the flood relief and presented a check to the foundation.


A picture of Kent Blazy and the 4 Peace Band at the December benefit



THE MAIN EVENT – JANUARY 15, 2011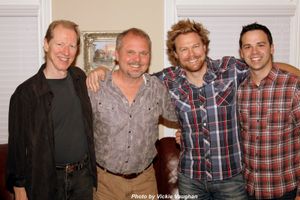 On January 15th Terry and Wanda Seay hosted their first house concert of 2011. They had invited Kent Blazy, Cory Batten and Alan Rhody along with special guest Nate Barrett as their headline entertainment for the night. Open mic included such singer/songwriters as Rob Wolf, Windy Wills, Jim Callahan, Steven Cochran, Todd Pachey, Amanda Nagurney, Mary Hartman, Amanda Williams, Chris Blair, Greg Pope, Adam Gregory and Kiss & English and others. They had a three-hour special open mic and then a 2 1/2 hour round of great music with the headliners jammin' to their #1 hits. Guests were asked to make reservations in advance and were asked to bring a covered dish and their beverage of choice.



Storme Warren, host of GAC "Headline|Country", was in attendance on January 15th to shoot a segment for his show to be aired on January 27th. He had the opportunity to interview some of the fans of the house concerts, and Suzanne McKenna was one of the people that he interviewed. Please tune in to the show and see what you missed and maybe you will enjoy it enough that you will want to attend the next show. Wanda is pictured below during a film segment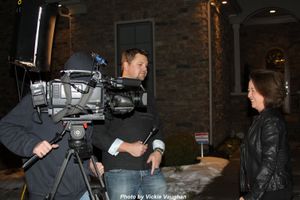 Easton Hamlim getting a little camera time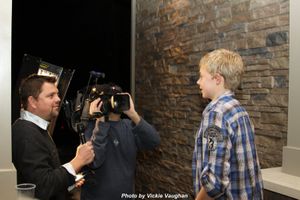 The featured songwriters who rocked the house on January 15th 
Alan Rhody Cory Batten Kent Blazy Nate Barrett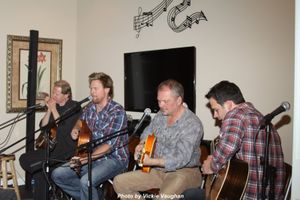 With special guest appearance by an amazing left-handed guitar player playing a right-handed guitar upside down, sideways or something like that!!

Nate Barrett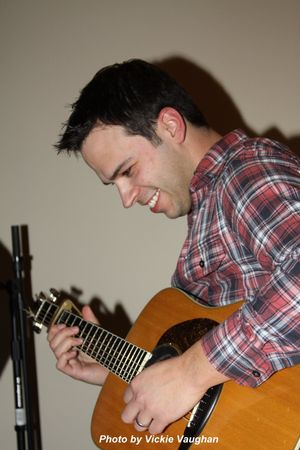 Kent Blazy is known for his hits by Garth Brooks. Garth said that Kent is one of his favorite songwriters. Kent came to Nashville from Lexington, Kentucky, in 1980. He won first place in a songwriting contest and was told that Nashville was where he should be as a songwriter, so he moved. In 1982, Gary Morris took "Headed For A Heartache" to #5 on the charts. Kent opened a home studio for songwriters to record demos and some country artist who came to use the studio were Randy Travis, Billy Dean, Trisha Yearwood, Joe Diffie and Martina McBride. He had songs cut by artist such as The Forrester Sisters, T. Graham Brown, Donna Fargo, Moe Bandy, Diamond Rio, Kenny Chesney, Terri Clark, Clay Walker, Patty Loveless, Julie Roberts, Andy Griggs, Blaine Larsen and Garth Brooks to name a few. Kent's latest #1 is a song that he co-wrote with Cory Batten and Chris Young titled "Gettin' You Home" (The Black Dress Song) recorded by Chris Young.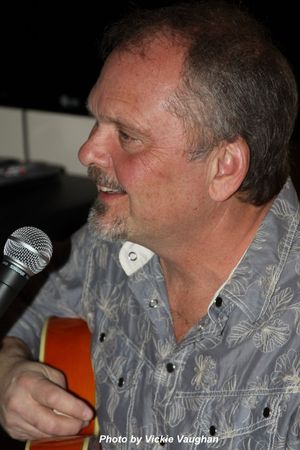 Cory Batten is from Arizona. He is a 1996 graduate of the University of Arizona. He moved to Nashville in 1998. Cory is a very talented singer/songwriter who has co-written with some of the hit writers in Nashville. He co-wrote "Gettin' You Home" (The Black Dress Song) with Kent Blazy and Chris Young; It made it to #1. Cory also had a #1 hit with "She Wouldn't Be Gone" recorded by Blake Shelton. Cory said some of his influences were Billy Joel, Elton John, George Strait, Garth and Stevie Wonder to name a few. Currently, Cory is writing with Kent Blazy Publishing. He is currently working on a new CD that is soon to be released, so stayed tuned for the release date.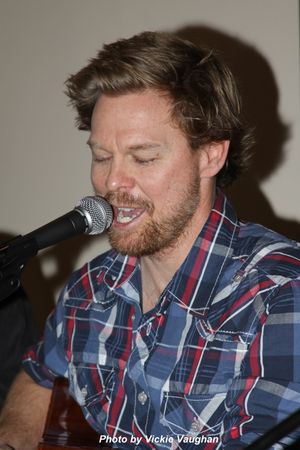 Alan Rhody is a Kentucky native from Louisville, Kentucky, that moved to Nashville to pursue his writing career. He is a very talented singer/songwriter who has penned hits for such artist as the Oak Ridge Boys, Kevin Welch, George Jones, and Tanya Tucker and Ricky Van Shelton. He wrote Ricky Van Shelton's first single. He also wrote "Trainwreck of Emotion" that was recorded by Lorrie Morgan and Del McCoury. Alan is a very talented musician who plays guitar as well as harmonica.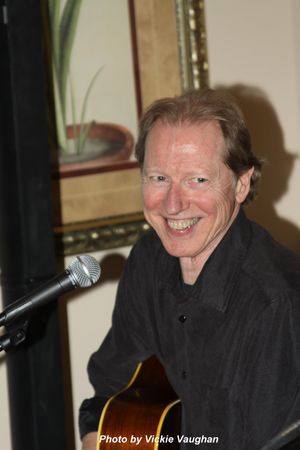 Some open mic performers at the January 15th event are as follows:



Steven Cochran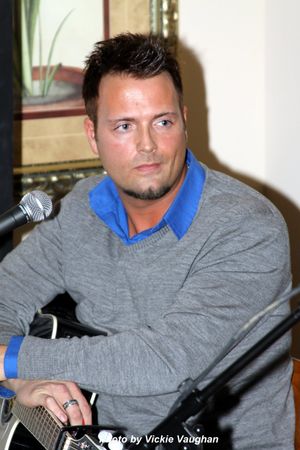 Amanda Nagurney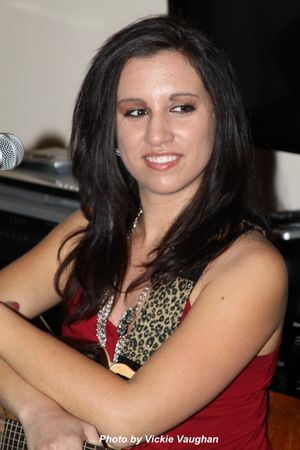 Todd Pachey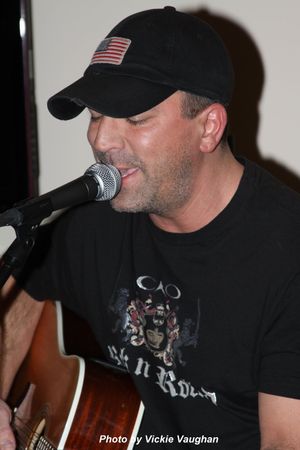 Chris Blair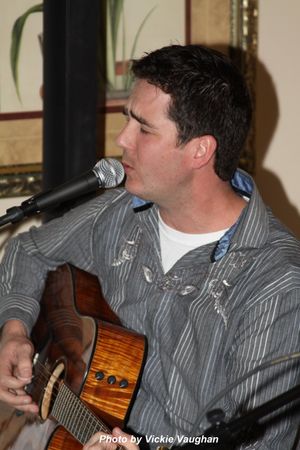 Mary Hartman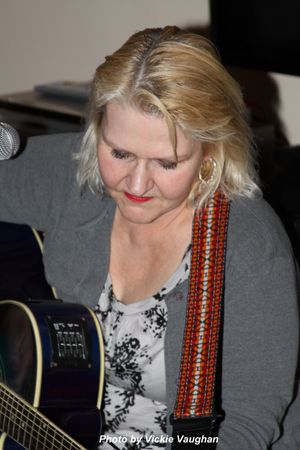 Amanda Williams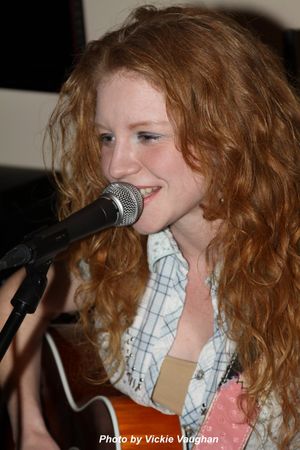 Easton Hamlin (13 years old)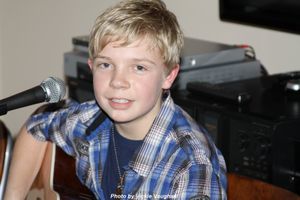 Amanda Kiss & Scott English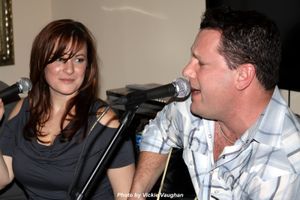 Adam Gregory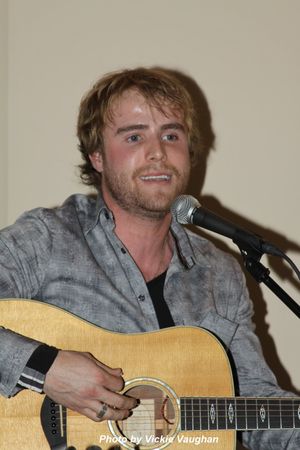 All guests bring a covered dish to share and the food is always amazing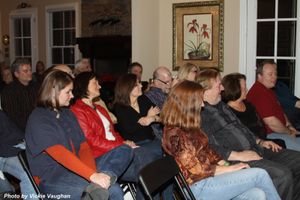 The Seay home has hosted as many as 100 people for these concerts with chairs set up in rows along the living and dining room areas. Food is served on the island with cups, plates, napkins and utensils provided by the hosts


Reservations are made in advance and confirmation has to be recieved in order to attend these concerts.
For event details and to RSVP contact Terry Seay via email to:      Terry.Seay@itsallaboutzmusic.com

Visit our website: http://www.itsallaboutzmusic.com/ and keep informed on the next House Concert.

Photos courtesy of Vickie Vaughn and Karen Hampton.