About Us - House Concerts - Headline Country
Wanda and Terry Seay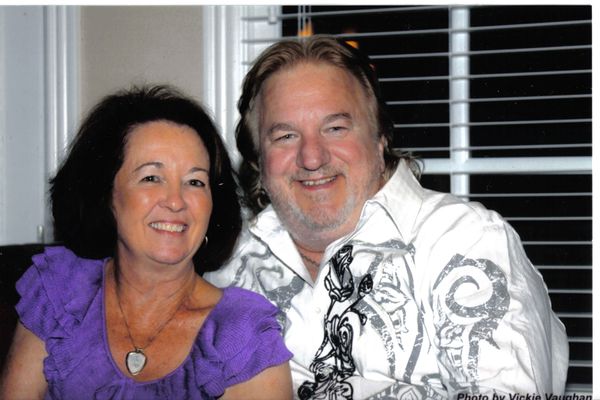 We Love Songwriters. We follow them whenever and whereever we can find them.  As a result of our passion for the songwriting community we started hosting "Living Room Rounds" in our house in December 2009. These by-invitation-only "Private Songwriter Events" are held on a monthly basis; so check our calendar for upcoming events. On December 6, 2014 we celebrated 5 Years and 100 House Concerts.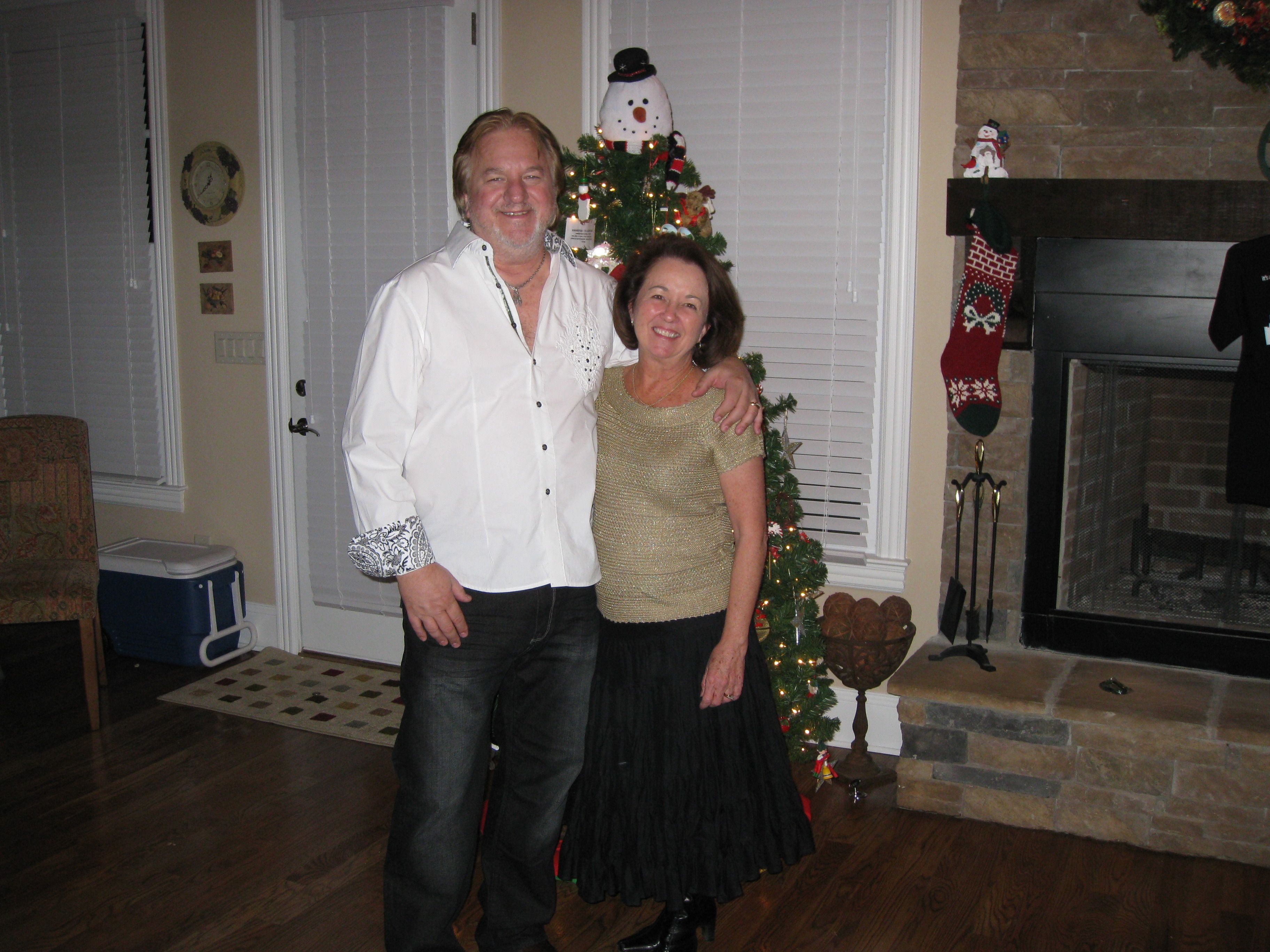 PRIVATE SONGWRITER EVENT - HOUSE CONCERTS




The format of these House Concerts are as follows:
6:30 PM        Doors open - Guests start arriving

7:00 PM        Zlist Songwriters who have pre-registered and been confirmed perform*

9:00 PM        Featured Songwriters Play

10:30 PM      Featured Songwriters Finish
Songwriters Meet & Greet after every event to sell and sign CD's.

All guests bring a covered dish to share and whatever they want to drink - Desserts are Furnished
Cover Charge: $15 cash at the door - 100% of door receipts go to the Featured Songwriters

*Zlist Songwriters, who attend and perform, attend FREE

Special Notes:
State of the art BOSE L1 Model PA Sound System

Casual Dress - No Spike Heels

Wine/drink cups provided along with all plates and serving utensils

A microwave is available for warming food. No cooking.

Beer chest with ice is provided along with ice for drinks

Do not park on grass or block any driveways

Bring Cash – Songwriters usually have CD's for sale
FEATURED ON GACTV

"HEADLINE|Country"

with Storme Warren - January 27, 2011
You may have missed the taping of our house concert in January of 2011 when Storme Warren brought the TV crew for GACTV's "Headline|Country"

Here is the link...
http://www.youtube.com/watch?v=GVN__ynMrV4&feature=youtu.be
---
Photos from January 15, 2011 event when GAC's Headline|Country came and recorded our House Event.
Wanda Seay with Storme Warren and film crew during taping of our January 2011 House Event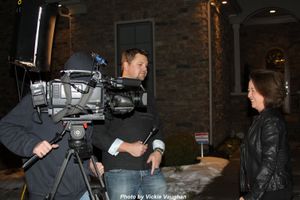 Part of House Concert crowd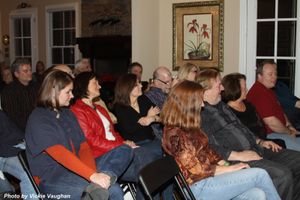 Easton Hamlin and film crew