www.kentblazy.com

Kent Blazy - If Tomorrow Never Comes - 23rd Anniversary Rendition


www.youtube.com/watch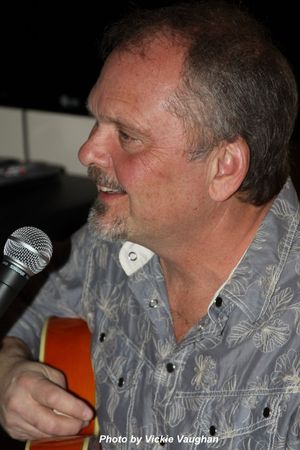 Kent Blazy - By the mid-70's, Kent was bandleader, playing guitar and touring with Canadian legend, Ian Tyson. Sound advice and the timely first place win in a national songwriting contest persuaded him to move to Nashville in 1980. Kent's commitment was now to focus his efforts at the craft of songwriting. It was a very fine decision.
In 1982, sooner than expected, Gary Morris took Headed for a Heartache to number 5 on the charts. In the years that followed other artists, such as The Forrester Sisters, T. Graham Brown, Donna Fargo and Moe Bandy recorded Kent's tunes. In an effort to develop more knowledge of the recording side of music and for the benefits of a "day job", Kent opened a home recording studio. The studio offered an option for Kent's demos as well as a demo service to other writers. This studio introduced Kent to some of the new demo singers and songwriters of Nashville; names like Randy Travis, Billy Dean, Trisha Yearwood, Joe Diffie, and Martina McBride, now well-known country artists.
In 1987, Kent was introduced to a new demo singer by Bob Doyle, then with ASCAP, soon to be the manager for this emerging talent, Garth Brooks. Garth became Kent's most requested demo singer and Bob Doyle also advised, "Garth writes a little bit too." The first song Garth and Kent penned together was If Tomorrow Never Comes which became the first number one song for both. The friendship and writing partnership continued as Garth included eight more of their songs on his albums. Four more captured the number one slot: Somewhere Other Than the Night, Ain't Goin' Down ('Til the Sun Comes Up), It's Midnight Cinderella, and She's Gonna Make It. Garth's newest CD, The Lost Sessions, includes another Kent and Garth song, For a Minute There, written for their fathers.